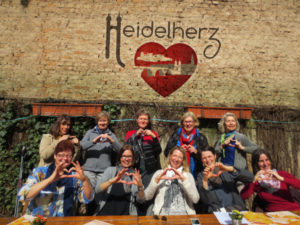 Heidelherz – the young agency in the heart of Heidelberg old town. We are a team of over 20 certified tourist guides and are ready to spark your enthusiasm for Heidelberg with our passion, charm and knowledge. Allow us to introduce some of these guides on this page.
We are experienced, flexible and always open to new exciting challenges. Together we do our utmost to ensure that you will remember your tour in Heidelberg as being a very special experience and not just any run-of-the mill town tour.
Every guest is unique and similarly no two Heidelherz tours are the same. Everything that we want to show and tell our guests in this romantic but also very modern town has been carefully thought out and tailored by each individual guide. Get to know Heidelberg and fall in love with this wonderful town!
You're looking for a special experience in Heidelberg? We would be delighted to advise you and make suggestions!
Our guides are members of the following professional associations: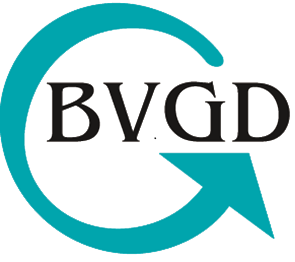 Bundesverband der Gästeführer in Deutschland e. V. |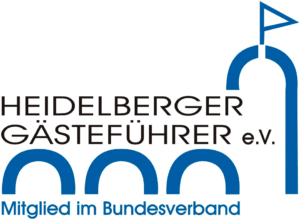 Heidelberger Gästeführer e. V.
---
Anina Strothmann (tourist guide and owner)

The heart and soul of the agency. Together with her team, she looks after the well-being of her guests. Her charm, humor and in-depth knowledge give her tours an exquisite and individual flavor
"With Heidelherz I have fulfilled the dream of a lifetime. I warmly invite visitors to take a journey through the history of this wonderful city and see how history can come to life again. My motto: You can only make other people passionate about something if you are passionate yourself! My prime concern is that my guests are happy and that they also feel good after their tour. Originally from the north of Germany, I lost my heart in Heidelberg many years ago. I very much hope that you will fall in love with Heidelberg too – it doesn't have to be for ever..."
Susanne Späinghaus (tourist guide)

Susanne Späinghaus has been on the "Heidelberg stage" for many years now. She loves giving her tours in historic costumes and delights her guests with her sparkling personality and vast knowledge of the history of the town.
"Making history become alive and interesting – where better to do this than in Heidelberg? I made this wonderful city my home over 20 years ago. I fell in love with it when I studied here. I look forward to showing you why people can lose their heart in Heidelberg. And I can do this in historic costume upon request!"
Maren Hellmich (tourist guide)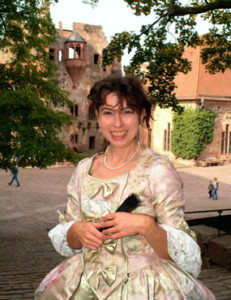 Tours full of humor, charm and passion! In her own special way, Maren Hellmich gives every visitor the feeling of being welcome in Heidelberg. She takes her guests on a journey through eight centuries, telling anecdotes along the way.
"Heidelberg is the epitome of Romanticism. A lively tour will show you the appeal of this town. I studied German and History, and now as a tourist guide I look forward to your visit."
Anette Senn-Schmottlach (tourist guide)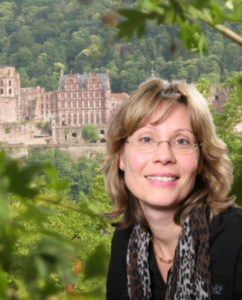 Anette Senn-Schmottlach captivates her audience with her natural charm and vivacity. She is excellent with children and takes them into a bygone era of knights and ladies-in-waiting.
"I didn't fall in love in Heidelberg, but I did fall in love with Heidelberg! To quote the poet Heinrich Heine: 'To see Heidelberg is wonderful, but even just thinking about it fills me with joy.' I would be delighted to take you on your own personal discovery tour."